Mfsb summertime
This series featured music from the 1970s. The early volumes (issued 1990 and before) were probably issued as 2-LP box sets as well as CD, but we have not seen the LP sets. There were 40 volumes in the first set released (with the SOD- prefix), starting in 1989 and running to 1995. In 1996, some of the volumes of the set, along with some new volumes, were reissued using the R840- prefix. At least some of these volumes have been reissued under the series title Sounds of the Seventies/'70s Dance Party. After 2000, the first ten volumes of the series were reissued as Ultimate Seventies, in the same order as the originals, using the R634- series..

As with many of their subscription series from the early 1990s, Time-Life ventured into the retail market in the late 1990s with a series of 3-CD budget box sets. These were meant to be representative samplers of the larger series, probably in hopes of attracting new subscribers who knew little about Time-Life's subscriptions. Each box set contained three CDs, with artwork representative of the series, all enclosed in a thin cardboard cover. Each of the box sets had "Greatest Hits" down the left side of the cover and down the left side of the CDs in the tray area. The CDs themselves usually had only 12 tracks, unlike the 18-24 on the regular subscription versions in the series. At left is a promo sheet for the "retail version" of the Sounds of the Seventies series box set.

We would appreciate any additions or corrections to this discography. Just send them to us via e-mail . Both Sides Now Publications is an information web page. We are not a catalog, nor can we provide the records listed below. We have no association with Time-Life or Warner Bros. Records. Should you be interested in acquiring albums listed in this discography (all of which are out of print), we suggest you see our Frequently Asked Questions page and follow the instructions found there. This story and discography are copyright 2004, 2008 by Mike Callahan.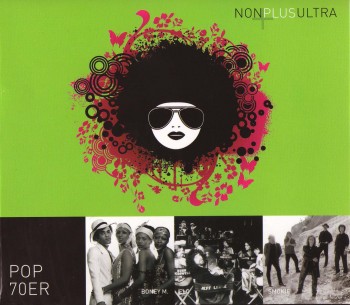 ui.cbf-fund.info