Jolliver arkansaw home
/ Hard Rock, Proto-metal, Proto-Doom, Stoner Rock & Heavy Prog/Psych obscurities of the 60s and 70s.
Cool Groove TM Records
American Music from the American Century

MEN OF EXTINCTION Here's the record you've been waiting for. Jim Colegrove and Roscoe West team up on their new Alternative Protest music project We Made It Ourselves ! New October 2015. Get your copy while they last. LOST COUNTRY ® GREAT SPECKLED BIRD HUNGRY CHUCK This Texas band was established in 2001 with former members of Great Speckled Bird, Hungry Chuck and the Juke Jumpers. All records available!
Country Rock pioneers. The band created by Canadian folk music legends Ian and Sylvia. With a special section on CFTO-TV's The Ian Tyson Show . The group can be seen in the motion picture Festival Express . The band made up of former Great Speckled Bird members. Recorded for Bearsville Records. Download their latest MP3. JIM COLEGROVE . SMART II JEFF GUTCHEON Born in Ohio. Member of Teddy and the Rough Riders, Bo Grumpus, Great Speckled Bird, Hungry Chuck, The Juke Jumpers. Creator of Lost Country and his latest, Men of Extinction. Home is in Texas since 1974. Be sure to check out his new record. Another Ohio native. Member of many bands including: The Remains, Bo Grumpus, Kangaroo, The Hello People, Mountain, Great Speckled Bird, The Fallen Angels (Gram Parsons). From New York City. Member of Great Speckled Bird. Recorded with such names as Barbara Keith (now with The Stone Coyotes), Maria Muldaur, Gladys Knight, Jay and the Americans, Willie Nelson, Steve Goodman and Ringo. AMOS GARRETT BUDDY CAGE BEN KEITH Legendary guitarist. Member of Great Speckled Bird and Geoff and Maria Muldaur's band. Many recordings to his credit. Fronts his own band and tours worldwide. Steel guitar player in Great Speckled Bird. Member of New Riders of The Purple Sage. Steel guitar player on many records and in many groups. Member of Faron Young's band The Deputies, Great Speckled Bird and Neil Young's band. Producer of Jewel's records. PETER ECKLUND SUMTER BRUTON THE JUKE JUMPERS Cornet player with Hungry Chuck. Recorded with David Bromberg, Bonnie Raitt, Maria Muldaur, Gregg Allman, Leon Redbone, Jay Ungar, Molly Mason, Livingston Taylor and Loudon Wainwright. Texas guitarist with The Juke Jumpers. Considered by many to be one of the top interpreters of the T-Bone Walker guitar style as well as an authority on blues and rhythm and blues. Fort Worth, Texas group started in 1977. Records feature rhythm and blues, blues, jump and rockabilly in a traditional Texas style. All records available! TEDDY & THE ROUGH RIDERS BO GRUMPUS - JOLLIVER ARKANSAW SID KING & THE FIVE STRINGS Southern Ohio rock 'n' roll band began in the late 1950s. Records from the early sixties. The original Bo Grumpus, a rock band from the late sixties. Produced by the late Felix Pappalardi. Later changed their name to Jolliver Arkansaw. Legendary rockabilly music from Texas. Still rockin' after all these years! LITTLE WHISPER & THE RUMORS WES RACE THE HELLO PEOPLE Group of Texas musicians from the 1970s. Members included Stephen Bruton, Glen Clark, Tudy Taddi, Jim Colegrove. Find out more about them here. A new kind of blues hipster poet. His new record is on Cool Groove Records is available now. Produced by Jim Colegrove. Before Kiss painted their faces there were The Hello People. One of the most unique bands that came out of the 1960s is profiled here. BILLY MUNDI HURON RECORDS JOOK From The Mothers of Invention, to Woodstock, to California, a drummer you can't forget. The story of Huron Records, formed in Dayton, Ohio, 1961 An obscure group that formed in Woodstock in 1973, featuring Billy Mundi, David Wilcox, Joe Hutchinson, and Jim Colegrove LARRY STONE Larry Stone, east coast country rocker. Larry's latest record is on Cool Groove. Site Search The Cool Groove:

The obscure and highly sought after FIELDS, an underground hardrock psych trio with loads of cool fuzz guitar injected into the original tunes. Fields were a US psych-bluesrock trio consisting of Richard Fortunato (lead vocals and guitar), Patrick Burke (bass) and Steve Lagan (percussion). They existed for only about a year or so, released one single (Bide My Time), this eponymously titled album, and they collapsed after touring together, yeah, vanished witout a trace. The LP itself comes in a somewhat op-art psych-pop designed gatefold sleeve, with the cover mixings of purple, green and mustard-yellow, with a sepia band photograph forming the centrepiece. Musically, this is a blending of styles, but it works quite nicely. An obvious influence is the hard blues-rock of the likes of Cream, but there's also acid-rock and psychedelia --and the album as a whole is very raw. This is a beautiful, original, still sealed copy with a tiny drill hole in the upper left corner and a bit of the shrink torn at the upper right corner.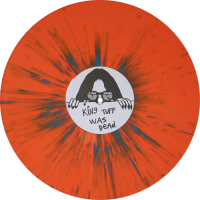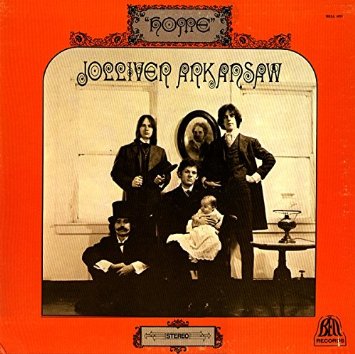 go.cbf-fund.info